fair energy exchange (F.e.e.)
Money
Did you feel some kinda way when you saw that picture of cash? I felt some kinda way posting it! But that's to be expected as money is a complex system in our capitalist society. At it's most basic, it's something you give for services rendered, or give for ownership/temporary ownership of an object. At it's most complex, it encompasses concepts of self-worth, sustainability, survival, indulgence, and value. Our culture is unfortunately not equal in terms of financial resources, with some having to struggle (and/or fail) to meet the most basic needs, while others have financial resources beyond what they could ever need.
We are taught that to discuss money is impolite, to share having a limited budget "whining", & to confess to having inherited wealth or large amounts of discretionary funds "bragging". Yet this silence around money is one of the keys to maintaining inequity. Just as I seek to undo sexual & erotic taboos so that we can have a healthier world, I also seek to undo monetary taboos as a means to an equitable distribution of wealth.
Fair Energy Exchange (F.E.E.)
Payment is a form of energy exchange: the money is a tangible symbol of the energy that you expended acquiring it & you exchange it for the energy I give you during our work together (and the energy I expended acquiring/honing my skills). While I want this work to be as accessible to as many as possible, I also want my practice to be financially sustainable: allowing me to devote my focus to my clients, engage in continuing education, and afford the type of self-care services necessary to be able to continue both physically & emotionally. My session & registration fees reflect these desires, being lower than those of a lot of my colleagues, yet higher than other healers offering other equally important forms of transformative work.
Online sessions are based on an hourly rate of $95 and my in person sessions are based on an hourly rate of $150 (rates for dyads & triads differ, contact me for more information). I offer discounted session packages of 3 or more sessions. I also offer a limited number of barters/trades each year. Click here for a list of goods & services I'm willing to barter/trade for.
payment tiers
For my events, instead of a sliding scale I have 3 different payment tiers. All tiers give access to the same information/attention at the events. There is nothing you have to prove to me about your financial situation, I don't ask for your tax returns or pay stubs. I simply ask that you do some honest reflection about your current financial reality from a mindset of abundance rather than one of scarcity & then choose the tier meets that reality. The tiers are named as they are to reflect the amount of "green" you have access to. The Meadow Tier is my "market rate" and is $30/hr for in-person events & $25/hr for webinars; Garden Tier is for those for whom market rate would be a hardship; and Savanna Tier is for those with abundant discretionary income.
The ticketing app that I use charges a fee (pretty much all online ticketing apps do). For the Meadow & Savanna Tiers, the fees are included in the rates listed. For the Garden Tier, I absorb the fee.
Click the tier for help figuring out which tier is right for you.
If you have wealth, I ask you to consider paying at the Savanna tier to support this work & the community of folx who desire it. Your payment allows my work to be financially accessible to more people; allows me to offer donation-based sessions at healing justice clinics; and allows me to volunteer my services at community clinics and to support workers & street medics.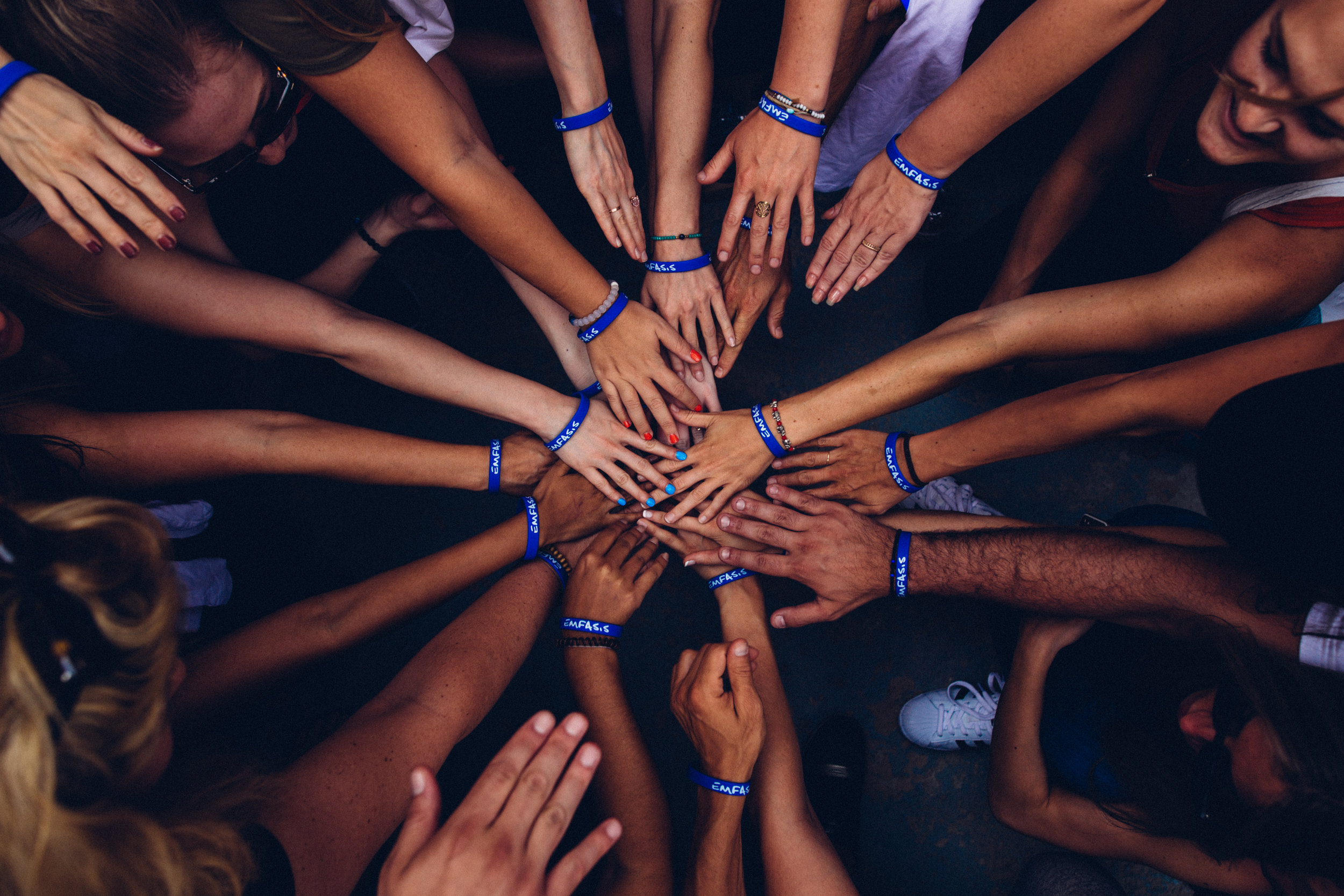 Attendee Testimonials
"M'kali-Hashiki taught me how to breathe. And that's big."
"[I particularly liked] the initial discussion time about sensuality, sex, & eroticism."
"Your presentation style [was] relaxed, focused, knowledgeable, approachable, & fun. Content [was] unique, practical, life-changing."
With a few exceptions that are clearly stated in the event title, my events are open to all. The open events are still QTPOC-Centered, meaning that the lives, desires, experiences, and safety of Queer & Trans People of Color are centered; meaning that Whiteness & Cisheterosexuality are not the "default human", and those experiences will not be centered at the expense of people living in bodies marginalized by The State. If you are White and/or Cishet, please be mindful of the ways that your privilege impacts the safety of others, and be mindful of whether you can be comfortable in an intimate setting when you are not in the majority & not considered the "default human".
All types of bodies are welcome at my events: trans bodies, thin bodies, old bodies, cis bodies, intersex bodies, gender non-conforming bodies, currently-abled bodies, fat bodies, disabled bodies, young bodies, bodies of any class, religion, or spiritual tradition. While there's no way to guarantee that all bodies are represented, it is my intention to have a diverse & welcoming space—so if you have problems being in community with any of the aforementioned types of bodies my events are not the right space for you.
For events that are open to all (or all queers), registration is first limited to People of Color only, and then registration opens to all about 2-3 weeks out from the event.
Instead of sliding scale, my registration rates are organized into payment tiers.
For an explanation, please click here for the "F.E.E.s" page.
upcoming intensives & Events
Erotic Breathwork Practice Group
A monthly practice for attendees of any of my Erotic Breathwork workshops/webinars. Starts 2/4.
Click here for more info.
Erotic Energy Is Healing Energy
A 5-week online group journey for Radical Healers starting in March.
Check back late January for more info.
Eros' Excursion
A 3-month online group journey starting in April focusing on the pillars of Fierce Passion—Presence, Pleasure, & Prayer (one month per focus).
Check back in late February for more info.
Erotic Breathwork
A 3-week cybercourse in April (a section of "Eros Excursion").
Check back in late February for more infor.
The Uses Of The Erotic In The Time Of Resistance
A quarterly webcast with QTPOC thought leaders exploring eros as a tool for social justice.
Check back in late February for more info.
Plug Into Your Passion
A 3-day in person event in May.
Check back in late March for more info.
Client Testimonials
"M'kali-Hashiki's integral approach to her work threads through her practice, politics, touch, emotional presence & spirit. It's a deeply nourishing yet relaxed session. It's rare to get the opportunity to work with someone so experienced and creative in touch & erotic arts. She is clean, clear, hot & inspiring. I recommend her."
"Thank you! I was able to [finally] reach orgasm with my boyfriend. We're both very excited."
"You helped me to start moving on from a unhealthy place & deal with a personal loss. You showed me some of the joy life has to offer if one is only willing to look for it."
"I am so grateful that I found M'kali-Hashiki. She helped me find some peace when I finally started to face being sexually assaulted several years before."
"Working with M'kali-Hashiki helped me with the sorrow I felt after my mother's death. My grief felt deeply physical, so her touch & guided breathwork got me to a place beyond what I could put into words. Beforehand I didn't know what to expect & was a little anxious about feeling exposed. I was surprised that one of my favorite parts of the experience were the quiet moments she created for me to express whatever came up. It felt great to be seen - M'kali-Hashiki is such a safe witness! "
Perhaps you are on your journey to the juncture of presence, pleasure, & prayer, and find yourself in need of a guide along the path. I offer individualized guidance in many areas of erotic wellness, including but not limited to: accessing your erotic voice & power; integrating your sexuality & your spirituality; creating the sexual/erotic life you've always wanted; healing erotic wounds; enhancing your creativity; erotic embodiment; replenishment & renewal.
Working with me offers you the chance to have the fiercely passionate life you've been seeking. Such a transformation does not happen overnight, nor does it happen without effort. So with very few exceptions, I only work with people on an ongoing basis.
Currently I only offer online sessions (I'll offer Oakland, CA in-person sessions March-June 2019). While talking is a big part of these sessions, this is not "talk therapy", as I'm trying to also engage with your energetic & emotional bodies as well.
Click the buttons below for more information on my offerings.
Especially for Healers, Sexworkers, & BLM Organizers
Non-judgmental nurturing that takes into account your special needs.
My Commitment to you
My main responsibility is to create & maintain a safe container for your journey. With that in mind I am committed to starting on time & ending on time. I am committed to being fully present during our time together. I am committed to setting & respecting appropriate boundaries. I am committed to hearing & respecting your "no", as well as your "yes". I am committed to following hygienic practices during any session involving touch.
You can expect me to use all of my skills & intuition in service to your energetic, spiritual, and physical bodies. You can expect me to tell the truth as I understand it. You can expect me to be your cheerleader, your advocate, your guide.
The focus of all our time together is your sensual, sexual, and erotic growth. All sessions are focused on your experience; my personal sexual needs are met elsewhere. I am not available for dating or fucking clients. And while it's true that many of my acquaintances, friends, & colleagues have become clients, and many clients have moved on to become friends; there is a separation between my professional & personal lives. If you are an acquaintance, friend, or colleague of mine, feel free to ask if you need further clarification.
*No, it wasn't Anais Nin. Click here for more info.
I am available to lead
erotic intensives for your heartcircle, college, group

employee wellness breathwork workshops for corporations & non-profits

team-building retreats using breath & movement
My rate for private event depend on your organization's budget, the duration of the intensive/workshop, and how many people are expected to attend. No group is too big or too small.
In 2019 these rituals are only available in Oakland, CA March-June.
Unfortunately, our culture no longer acknowledges major life events with rites to mark their importance. Taking the time to acknowledge these events can be a way of coming to terms with change, and also a way of moving forward. Together, you & I will create a 3-hour embodied erotic ritual to mark any transformative life event you desire.
I currently practice Ifa, a Yoruban, pre-Christian "spiritual tradition" (it is also a science, and a way of life). Before that, in my "baby dyke" days, I practiced Dianic Witchcraft. I also have experience with Catholicism, various sects of Buddhism, and come from a lineage of the Black Southern Baptist Church. I have been part of various pagan communities for over 2 decades & am currently an ordained minister in the Universal Life Church. All this to say that I believe in the phrase "all paths lead to the same mountaintop", and that I am comfortable working within & complementary to many spiritual traditions. Whatever your spiritual beliefs, we can work together to create a ritual to serve your needs. I also believe that ritual need not be overtly spiritual or religious in order to be effective.
This is just a sample of are a list of the rituals I offer. If there's another experience you'd like to mark with ritual, contact me & let's see what we can create!
Relationship Mourning
Whether you are mourning a relationship that ended because of a partner's death, or a relationship where the other party is still alive; somatically acknowledging how that loss impacts your libido, sexual expression, and relationship to your body is key to moving on.
Birth
The creation, nurturing, and greeting of a new life is a major life event. Let's welcome this new life & celebrate the joyous gift you've been given, & acknowledge the responsibilities & changes ahead.
Miscarriage
A miscarriage affects not only your body, but your mind & spirit as well. Ritual can help you integrate the experience & give you space to decide what's next.
Sex Magick
Sex Magick is any ritual in which your sexual energy is harnessed & released towards a particular goal. These differ from most Sex Magick rituals in that you & will not be having sex, but instead I help you create a sacred circle (and hold it for you during the ritual) & will then guide you through using your sexual energy to raise a cone of power, direct it & release it with intention
Menopause
When your body stops ovulating & shedding the uterus's lining, it can be a source of relief, or a source of sadness. You may want to say goodbye to a decades-long involuntary process; you may want to celebrate your Cronehood; you may want to simply embrace the new you.
Forgiveness
Of self or others. Forgiveness of those who've betrayed you does not equal forgetting, or welcoming them into your life; it's simply letting go of the emotional/spiritual shackle their betrayal has created, refusing to give your life energy to them.
Forgiveness of self does not equal ignoring your accountability; it's an unmooring from guilt & shame that may be impacting your growth.
Body Reclamation
Reclaiming your body after a physical transformation, after a relationship ends, or in the face of a chronic condition.
Pre/Post Abortion
An abortion can sometimes be a decision heavily laded with emotion. Preparing yourself spiritually and/or spiritually processing the experience can help integrate those emotions into the forward motion of your life.
Conception
Bringing the erotic & the sexual into the process of conception. Especially important for those with fertility issues, or those employing AI (old school or new) techniques.
$525
I am also available to facilitate group rituals. Contact me for more information